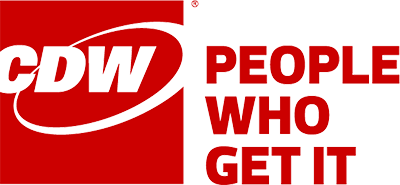 Job Information
CDW

Senior Application Developer - BMC Remedy (Security Clearance)

in

Washington

,

District Of Columbia
Next Generation Enterprise Network (NGEN) Service Management, Integration, and Transport (SMIT) is one the largest IT services program for the Navy and U.S. Marine Corps (USMC), supporting approximately 400,000 seats around the world. Under SMIT, the SMIT contractor will provide enterprise services to the Marine Corps Enterprise Network (MCEN), Navy-Marine Corps Internet (NMCI), and OCONUS Navy Enterprise Network (ONE-Net) including transport, datacenter, network operations, service desk, cybersecurity, and managed services. CDW-G will be supporting the SMIT contractor in several of these service areas.
The Senior Application Developer supports business process through technology solutions. The purpose of the role is to develop business software solutions for complex and large-scale projects through object and data modeling, database design, programming, quality assurance, and implementation support. The Senior Application Developer participates in application standards development and serves as an evangelist for best practices in development.
Key Areas of Responsibility
Collaborate with business teamsto clarify requirements and business needs.

Develop system applications toCDW coding standards and quality.

Technically manage complex andlarge-scale project efforts in development, maintenance and enhancementsof business system applications.

Collaborate with otherdevelopers to determine the optimal solution architecture to ensureapplication efficiency, maintainability, and scalability.

Collaborate with business teamsto develop high-level system narratives, storyboards, and user interfaceprototypes.

Develop system test plans,ensure software quality assurance (SQA) standards are achieved, andvalidate that business goals are accomplished.

Complete projects/tasks on atimely basis, according to commitments made to stakeholders andmanagement.

Proactively update stakeholdersand maintain open and courteous communication.

Report project/task status tothe appropriate Application Development Manager on a weekly basis.

Utilize an object-orientedsoftware lifecycle methodology.

Serve as a mentor/technicalresource for Application Developers.
OtherResponsibilities
· Developer is responsible for internal application development and Level 3 Production Support.
Fulfill Enterprise Service Deskand BMC Incident requests, and work with the customer to help implementsolutions.

Implement/Upgrade/Develop/AdministerITSM Remedy Version 8.1 or greater

Using BMC Remedy DeveloperStudio to customize forms, fields, overlay, workflows and related systemcomponents in accordance with project requirements

Experienced in DesigningService Catalogue/Services using SRM processes (AOT/PDT/SRD)

Hands on Designing ServerGroup, Failover, operation Ranking at architecture level

Perform application upgrades,including installing up to date patches and service packs to maintain thesystem to supported versions

Monitor operations and systemperformance of the ITSM Remedy Application suite

Work with network, server, anddatabase support groups to troubleshoot and define performance based onindustry standard and vendor best practice

Extract and import foundationaldata as needed in support of ITSM application modules e.g.

Incident, Change, Problem, SRM,RKM etc.

Must be able to develop andimplement roll-back and backup plans

Provide ITSM product support tousers using the Remedy Application Suite

Maintain all environments: DEV,TEST and Production running efficiently

Followformal code development, migration and Change Management processes
Educationand/or Experience Qualifications
7 years in applicationdevelopment, or 5 years CDW Application Development experience

Bachelor's degree in ComputerScience, or equivalent IT knowledge/experience
RequiredQualifications
Active DoD Secret Clearance

3+ years Development BMC ITSMRemedy Software modules (e.g., Incident, Problem, Change, Asset, SRM, BMCMyIT, RKM, SLM) in version 8.1 or greater

Experience with MicrosoftWindows Server, HTML, Web Services, Microsoft IIS. Apache Tomcat,Oracle/SQL JAVA, HTML, XML, ARS

Expertise in the appropriatetechnical language as aligned under required qualifications below.

Demonstrated ability tounderstand and articulate details and impacts of complex proposed softwaresolutions.

Demonstrated ability to mentorand coach others.

Proven knowledge in all stagesof the software development life cycle.

History of workingindependently with little direction.

Strong planning andorganizational skills with critical attention to detail and creativeproblem-solving skills.

Track record of balancingmultiple priorities simultaneously with the ability to adapt to thechanging needs of the business while meeting deadlines.

Excellent written and verbalcommunication skills with the ability to effectively communicate with allstakeholders including senior leadership.
PreferredQualifications
Demonstrated resourcefulness inthe software development process and creative problem-solving skills.
Senior Application Developer - BMC Remedy (Security Clearance)
* Washington, DC *
20001275
CDW is an equal opportunity/affirmative action employer committed to a diverse and inclusive workplace. All qualified applicants will receive consideration for employment without regards to race, color, religion, sex, sexual orientation, gender identity, national origin, disability status, protected veteran status or any other basis prohibited by law. If you are an individual with a disability and need assistance in applying for a position, please contact us at Helpdesk-Recruiting@cdw.com.