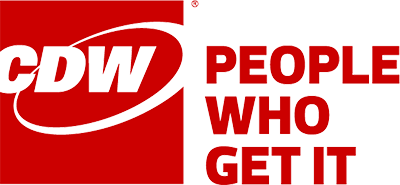 Job Information
CDW

Capture Manager (Federal Services)

in

Washington

,

District Of Columbia
The Capture Manager manages the contract capture process from pre-RFP strategy development through award and launch. You will be highly engaged in large Federal pursuits.
This position can be based anywhere in the field however preferred location is the Washington DC area.
Key Areas of Responsibility
Assembles capture and response teams for target contracts, securing buy-in from all necessary stakeholders and partnerships with key manufacturers and service partners.

Works closely with procurement officials to influence the final shape of target RFP's.

Develops and regularly updates formal capture plans, including but not limited to pricing strategy, partnering plan, and strategy to overcome identified obstacles, for target contracts.

Mentors and counsels state captains, account managers, field account executives, sales managers, and proposal writers through the contract capture process.

Formally transfers information and strategy to proposal writers for target contracts upon RFP release.

Participates as a subject matter expert in conjunction with sales leaders throughout the proposal process.

Tracks RFP progress toward the drop date and immediately mobilizes response team upon RFP release.

Attends customer onsite meetings and industry days, as needed.

Assists Program Management team with contract launch and sales team education for target contracts.

Coordinates with appropriate resources to execute necessary legal and financial agreements, such as NDA's, Teaming Agreements and Lockbox Agreements, prior to RFP release.

Drives incremental revenue and profit growth through contract wins and strategic sales initiatives.

Aligns with state and local sales teams to generate quarterly and annual strategic objectives.

Identifies trends in customer purchasing patterns and enacts specific plans to help sales teams capture a greater share of business.

Creates tools, leveraging segment purchasing trend information, in order to assist the sales teams in closing sales.

Responds to key RFI's, market research requests and other pre-RFP customer requests.

Creates and maintains a contract pipeline master tracking mechanism.

Participates in annual budget planning.

Delivers contract capture technique trainings to various audiences.

Assists in creating and checking compliance matrices for target contracts.

Presents progress on and results of capture efforts to Sales Leaders on a quarterly basis.

Secures/prepares certain proposal elements, such as past performance write-ups, in anticipation of RFP requirements.

Schedules, prepares materials for, and leads black hat, purple and blue team meetings.

Ensures CDW-G is positioned with the most competitive available pricing from partners.

Maintains communication with CDW Services teams around contract targets.
Qualifications
Education and/or Experience Qualifications
Bachelor's Degree

3 years federal contract capture experience
Required Qualifications
Demonstrates implementation of Shipley process

Demonstrated track record of success in strategic sales

Exceptional strategic thinking ability

Excellent verbal and written communication skills and the ability to communicate effectively and in a constructive manner with customers, coworkers, management and executives

Strong problem solving skills with demonstrated ability to find solutions while working independently

Demonstrated ability to manage multiple priorities/projects, meet deadlines, facilitate change and delegate responsibility

Ability and willingness to travel up to 25% or as needed to other CDW locations, meeting and client sites
Preferred Qualifications
Five years contract capture experience

Experience with IT Sales

Wide network of IT manufacturer contacts
Capture Manager (Federal Services)
* Washington, DC *
19002807
CDW is an equal opportunity/affirmative action employer committed to a diverse and inclusive workplace. All qualified applicants will receive consideration for employment without regards to race, color, religion, sex, sexual orientation, gender identity, national origin, disability status, protected veteran status or any other basis prohibited by law. If you are an individual with a disability and need assistance in applying for a position, please contact us at Helpdesk-Recruiting@cdw.com.