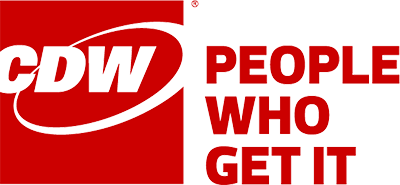 Job Information
CDW

Manager, IT Services Research & Development - Hybrid Data Center/Cloud

in

United States
The Manager, Services R&D is responsible for definition, assessment, build, launch and lifecycle management of customer relevant Integrated Services products at CDW.
To realize these objectives, the Manager must balance a strong financial and operational results focus with a strong coworker and stakeholder focus.
Key Areas of Responsibility
Business and Operating Responsibilities –
Position CDW as a leading innovator of integrated services in the IT services industry and in the customer geographies and customer segments we serve

Support the strategy for the services portfolio and maintain and evolve the lifecycle of CDW integrated services (including end of life solutions), enabling a culture of creativity and facilitating a drive for commercial outcomes

Support and iterate a services innovation process that yields a services portfolio that is highly relevant to Customers

Partner and align with key stakeholders – Sales, Customers, Integrated Technology Solutions (Services Engagement and Delivery teams and other Solutions teams) and partners / PPM – to ensure that Services are most relevant to customers and are simple for CDW to price, sell and deliver

Identify and socialize continuous process improvement in the innovation process, to improve quality and to drive greater scalability, efficiency and customer relevance

Build on meaningful but unrealized technology adjacencies
Coworker Responsibilities -
Accelerate the professional and technical development of team members, through coaching and training, which are appropriately balanced and aligned with the most customer relevant solutions

Create individual professional and technical development plans for each direct report

Deliver substantive performance feedback and coaching to your team; develop strong leaders to deliver same and promote continual evolution of the coworker population

Attract, recruit and retain the "best and brightest" Services R&D coworkers

Perform teambuilding and foster an appealing work environment based on trust, respect and competence
Qualifications
Minimum Qualifications
Bachelor's degree or equivalent combination of education and experience

5+ Years' experience in go-to-market activities, product design or sales of IT services and solutions.
Other Required Qualifications
Proven execution in a role as a leader, Go-To-Market expert, representative of customer value, or services expert

Demonstrated track record of creativity and preparedness to own new initiatives to successful launch

Proven ability to proactively collaborate, build relationships, and creatively solve problems

Differentiate between technology hype and true business potential and make grounded recommendations on new solution investments (along with timing on that continuum)

Must be able to communicate effectively (written and oral) and in a constructive manner with management, peers and coworkers.

Strong presentation skills, including consulting skills

Excellent interpersonal and talent development skills; ability to lead teams and drive for results

Applicant should demonstrate solid attention to detail and a penchant for accuracy

Ability to identify and creatively resolve client, project and people issues

Ability to understand, remember, and apply oral and/or written instructions or other information. Ability to organize thoughts and ideas into understandable terminology. Ability to multi-task, organize and prioritize.

Ability to apply common sense in performing job. Ability to understand and follow basic instructions and guidelines. Ability to travel as needed.
Preferred Qualifications
Demonstrated ability to simplify complex matters for a wide range of audiences

Strong business acumen, understanding of multiple business models of IT services
Rev:121319
Manager, IT Services Research & Development - Hybrid Data Center/Cloud
* , National *
19002805-OTHLOC-200000160