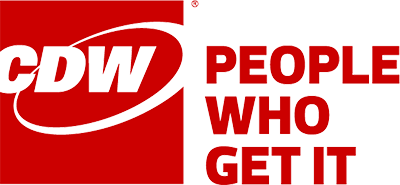 Job Information
CDW

Senior Managed Services Engineer - ACI Network - Cisco

in

Vernon Hills

,

Illinois
CDW's vision is to be THE national provider of Managed Services. We will achieve this reputation by continuing to delight our customers and being the employer of choice for highly motivated and talented engineers. Engineers at CDW are responsible for the development and delivery of our Managed Services offerings. Engineers apply the necessary technical breadth to providing top level technical support services and operational leadership, including solution design and implementation, problem resolution, and technical change implementation for Managed Services clients. Engineers at CDW are smart, hardworking individuals with top level experience and enjoy working on highly visible, technically challenging projects and service offerings. They are high caliber, well rounded professionals who are passionate about emerging technology, with exceptional customer service and communication skills.
Key Areas of Responsibility
Perform client consulting in a specialized area of technology (Networking, Unified Communications, Systems, Virtualization, and Storage).

Design, plan and implement solutions using the latest technology.

Provide innovative technical solutions to complex hardware/software problems.

Provide design, implementation, technical support services and consulting to Managed Services clients to meet their business needs.

Understand and Deliver Managed Services offerings as outlined in the CDW Service Descriptions and Service Catalog.

Understand and follow the processes and procedures defined in the CDW ManS Standard Operating Procedures manual (SOP).

Provide detailed and effective communication to internal and external customers.

Clearly and concisely articulate problems and solutions for issues to clients both over the phone, via e-mail and in person.

Member of on-call rotation to provide 24 X 7 support to critical systems and ensure availability objectives are met.

Conduct throughput analysis, problem solving, and infrastructure planning

Participate in various client projects intended to continually improve/upgrade technology infrastructures.

Create and execute test plans to meet project requirements for assigned components.

Identify and communicate potential opportunities for cross-selling to the sales team.

Manage time and expense to meet or exceed expectations defined in the Statement of Work.

Provide high quality content deliverables using the appropriate document templates.

Ensure solution is implemented as designed to the customer's satisfaction and approval.
Responsibilities
As a Senior Engineer provide technical services with no supervision from Supervisors, Team Leads, or Technology Owners.

Ability to follow through with tasks, projects, troubleshooting with no supervision.

Serve as technical point of contact on customer engagements, and internal projects

Conducts/lead design workshops for complex designs to meet customer, business and technical objectives.

Proactively develop plans and activities to avoid problems.

Educate the customer on solution as appropriate throughout the life of the project or service life.

Complete projects/tasks on a timely basis, according to commitments made to stakeholders and management.

Perform scopes of work as detailed in implementation plans assigned (system builds, test plans, documentation, training, etc).

Handle several tasks simultaneously (ie: pre-sales, troubleshoot and develop internal network, respond to emergencies).

Communicate with Engineering Manager all events that are not anticipated (new product requirements, equipment failure, design changes, schedule changes).

Respond to all customers professionally and courteously and relay any customer questions or concerns to manager.

Demonstrate and actively promotes an understanding and commitment to the mission of CDW through performing behaviors consistent with the CDW Way.

Assist in creating and documenting policies and procedures.

Understand SLAs in a production environment and proactively strive to meet the commitments.

Provide support to Service Account Managers, Project Managers and product developers.

Contribute to written proposals and technical documentation.

Assist Professional Services team when required with client consultation including assessing and recommending architectural designs/changes to client systems in response to performance issues, growth requirements, etc.

Review assigned service requests daily, following up and providing status updates to clients; ensure data pertaining to the status of service requests is entered into the problem tracking systems accurately and promptly to provide an up-to-date picture of service delivery status and backlog.

Conduct self in a manner consistent with customer service expectations.

Test, evaluate, and develop new products, offerings, and solutions.

Conduct training of customers and coworkers in both formal and informal environments.

Work directly with Project Managers to update project plans and communicate project status.
Minimum Qualifications
Minimum of 5 year engineering experience

BA/BS degree in Computer Science, Mathematics, Electrical Engineering, or related discipline; equivalent experience acceptable.
Other Required Qualifications
Capable of resolving critical issues in a time sensitive manner, cognizant of required service levels.

Application Centric Infrastructure (ACI) - ACI Network - Cisco

Ability to establish customer trust and confidence in the CDW Managed Services knowledge of and concern for customers' business needs.

History of balancing multiple priorities simultaneously with the ability to adapt to the changing needs of the customers while meeting deadlines.

Critical attention to detail and solid creative problem solving skills.

Ability to perform intermediate root cause analysis.

Strong organizational, analytical, and problem solving skills.

Customer Service focused and a high level of professionalism.

Ability to consistently follow policies and procedures.

Strong communication and documentation skills.

Excellence verbal and written communication skills, with the ability to effectively interact with all coworkers and stakeholders, in including senior leadership.

Ability to prioritize work and handle multiple tasks simultaneously in a fast paced, diverse and growth-oriented environment.

Must know when to ask for assistance. Must be approachable, teachable, a team player with a strong desire to continue learning and expanding their experience in a highly evolving technical environment.

Must have good time management skills and be able to meet rigid and urgent assignment schedules.
Preferred Qualifications
Professional-level previous work experience in many of the following technologies and professional and technical areas:

Hardware:

Switches – Cisco IOS and CatOS platforms: i.e. Cisco 2960X, 4500, 6500. Cisco Data Center platforms: i.e. Nexus 1000, 5000, 7000. Cisco SDN platforms; Nexus 1000v, , CSR 1000v

Routers – Cisco IOS and IOS XE platforms; Cisco ISR G1's and G2's; ASR 1000 platforms

Firewalls - Cisco ASA 5500-X 8.x, 9.x. Cisco FWSM, ASAM; ASA 1000v

Load Balancers - Cisco ACE, F5 LTM, F5 GSM

WAN Optimization - Riverbed Steelhead, Cisco WAAS

Network Technologies/Topologies:

WAN - MPLS, MPLS Layer 2/3 VPN's, GRE/IPSEC VPN, VPN, SIP/PSTN services

Layer 2 networking - 802.1(D,W,S) , Ethernet, Ether-Channel, vPC

Layer 3 networking - IPv4, IPv6, OSPF, EIGRP, RIP (v2), BGP, MP-BGP, PFR, OSPFv3, EIGRPv6, Advanced Redistribution, VRF-lite

Multicast Networking - Multicast (Sparse + Dense), MSDP, Anycast, Auto-RP, BSR, PIM, SSM

Security - Zone-Based firewall, NAT, uRPF, Cisco IPS

QOS – Congestion avoidance and congestion management. MQC, CBWFQ, LLQ, NBAR, WRED, Auto-QOS

VOIP - Cisco voice gateway functionality, SRST

Unified Computing/Virtualization - Design, support, configure, upgrade Cisco UCS systems

Data Center - FabricPath, FEX, vPC, UCS, FC, FCoE

VPN - SSL VPN, IPSec VPN, and DMVPN (phase 1, 2, and phase 3) AnyConnect

Cisco's VMDC Architecture

Additional knowledge/skills:

Operating System/utilities - Windows 7-10, Windows 2003-2012 R2 Server, Red Hat Linux, Solaris, DNS, DHCP, Netflow, WireShark

Professional skills - Network drawing tools including MS Visio, presentation skills and experience including MS PowerPoint

CCIE or equivalent

Hands-on experience in a large Data Center environment

ITIL Foundations Certification
Senior Managed Services Engineer - ACI Network - Cisco
* Vernon Hills, IL *
20001556-OTHLOC-200000006
CDW is an equal opportunity/affirmative action employer committed to a diverse and inclusive workplace. All qualified applicants will receive consideration for employment without regards to race, color, religion, sex, sexual orientation, gender identity, national origin, disability status, protected veteran status or any other basis prohibited by law. If you are an individual with a disability and need assistance in applying for a position, please contact us at Helpdesk-Recruiting@cdw.com.