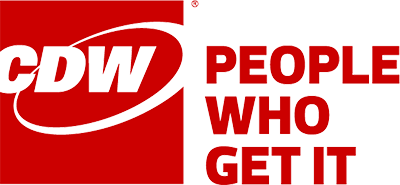 Job Information
CDW

Manager IT Technology Support

in

Vernon Hills

,

Illinois
The Technology Support department provides IT services for internal coworkers as it relates to:
§ Coworker desktops and laptops
§ Mobile devices including smartphones and tablets
§ Printers/Copiers/MFPs
§ Projectors
§ Video Conferencing
§ Asset Management (software & hardware)
The Technology Support Manager ensures that all phases of deskside support, including installations, upgrades, software, hardware, operating
Key Areas of Responsibility
§ Provide leadership to individuals on team(s) through coaching, feedback, development goals, and performance management.
Manageperformance of the Technology Support team by driving productivity andimproving the experience coworkers have when interacting with IT.

Reviewdaily, weekly, and monthly reports for Technology Support to ensure thatall service level initiatives are being met per department goals andobjectives.

Managerelationships with key hardware vendors to include:Lenovo, HP, Symantec, McAfee, Microsoft,Apple, etc

Ensurethat all phases of desktop support, including installations, upgrades,hardware, software, peripherals, etc. are properly coordinated, monitored,tracked, and resolved.
§ Responsible for effective talent management to attract, develop and retain staff including pipeline & succession planning
Identifyskill gaps and develop staffing plans to address training opportunities.

Planand drive Technology Support related projects and initiatives.

Identifyand implement process improvements that will increase productivity anddrive consistency in how support is provided to CDW coworkers.

Create& communicate staffing schedules.

Monitorall Technology Support ticket queues.

Observe/coachsupervisors and coworkers.

Firstpoint of contact for management escalation involving Technology support.

Approveand sign staff time cards.

Collaboratewith other departments to align goals, objectives, and resources.

Addressissues of diverse scope where analysis of situations and/or data requiresevaluation of a variety of factors, including an understanding of currentbusiness trends.
§ Define and regularly review current organizational structure, ensuring alignment to departmental and business strategies.
Workoff hours and weekends as business needs dictate.

Addressemergency issues from home when necessary.

Carrysmartphone for off hours support.

Travelas needed up to 25%
Qualifications
Education and/or Experience Qualifications
§ Bachelor's degree in a technology related discipline; OR a combination of work experience, education and training equivalent to a four-year college degree in a technology related discipline
§ 3 years of experience in a Helpdesk or Desktop Support Supervisor or Manager role in an enterprise environment (5000+clients)
§ 5 years related IT work experience
Other Required Qualifications
§ Ability to work with minimal supervision.
§ Advance knowledge of PC hardware and software installation, configuration, troubleshooting, and repair.
§ Advance working knowledge of Microsoft operating systems and software products.
§ Excellent verbal and written communication skills with the ability to effectively interact with all stakeholders including senior leadership.
§ Track record of balancing competing priorities with the ability to adapt to the changing needs of the business while meeting deadlines.
§ Demonstrated experience leading projects, effectively delegating responsibilities and managing resources.
§ Proven record in developing and implementing long term desktop strategies and initiatives.
§ History of building and maintaining productive cross-functional relationships with key stakeholders and business partners.
§ Strong attention to detail and creative problem-solving skills.
§ Demonstrated ability to attract and retain a successful talent pool.
§ Flexibility to work off hours and weekends as required.
§ Login capabilities to work from home when needed.
Preferred Qualifications
§ 4-5 years of Manager or Supervisor experience in an enterprise environment (5000+clients)
§ 3 years' experience managing large rollouts and mass deployments of PC and Apple desktops and laptops.
§ 3 years working experience with developing, updating, and managing hardware build process and procedure
§ 2 years' experience managing capital planning around hardware/software used in an enterprise environment.
§ 2 years' experience with expense planning and forecasting for an IT Service Desk or desktop environment.
§ Certified Desktop Support Manager (HDI)
§ ITIL v3
Manager IT Technology Support
* Vernon Hills, IL *
19002133
CDW is an equal opportunity/affirmative action employer committed to a diverse and inclusive workplace. All qualified applicants will receive consideration for employment without regards to race, color, religion, sex, sexual orientation, gender identity, national origin, disability status, protected veteran status or any other basis prohibited by law. If you are an individual with a disability and need assistance in applying for a position, please contact us at Helpdesk-Recruiting@cdw.com.