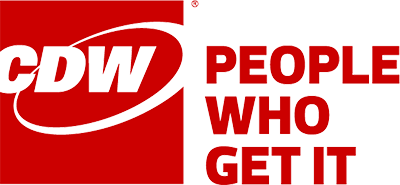 Job Information
CDW

Program Manager - Fed Services

in

Reston

,

Virginia
The Program Manager supervises and administers the all aspects of CDW-G's OMB certified GWAC Contracts and other assigned contracts and agreements, ensuring compliance with contract requirements.
Key Areas of Responsibility
Provide program management support for special contractvehicles to ensure compliance, minimize risk, and maximize contractrevenue and profitability.

Responsible for a full range of contracts which facecustomers and/or partners (E.g., Master Purchase Agreements, SubcontractorAgreements, Teaming Agreements, Referral Agreements, and others).

Provide training to department members and sales.Updating CDW-G and government websites in accordance with governmentservice level requirements.

Initiate and respond to requests for contract changes,product substitutions and/or technical refreshments.

Draft appropriate amendments and other contractdocuments throughout the contract life-cycle.

Monitor delivery and other key elements of CDW andsubcontractor performance while coordinating with other CDW departments toensure that contract requirements are satisfied (i.e pricing, scope andreporting).

Develop and manage technology improvement strategieswhile maintaining backward compatibility with user-installed base.

Ensure CDW is compliant with all applicable laws,regulations and provisions.

Negotiate with clients and suppliers to achieve bestpossible terms for CDW.

Identify and record key contract components within aspecialized database(s), update database(s) as changes occur, andcommunicate said changes within the company.

Facilitate preliminary dispute resolution andcoordinate with the CDW Legal department as necessary, to maintaincustomer satisfaction and bring prompt closure to certain contract disputesand audits.

Aid in the development and be an active Subject MatterExpert for Contract Marketing.
Responsibilities
Make recommendations regarding the pursuit anddiscontinuance of transactional and contractual relationships, includingassociated subcontracts and prime contracts, and manage and terminatesthem, as necessary.

If applicable, supervise, coach and develop one or morecoworkers supporting the portfolio of contracts. Review preparedreports, provide assignment and instruction for daily activities.

Provide direction and review of technical solutions ofprojects while assisting in the development of project plans, staffingplans, and management plans.

Ensure price and supply agreements are in place fromaward through completion.

Review order configuration and resolve issues.

Prepare contract deliverable reports, keeps abreast ofcontractual terms and conditions while assisting in the preparation ofcontract modifications for price reductions, additions, discontinuancesand replacements of product, as well as version changes.

Provide consultation, direction, and motivation toother coworkers; is a team leader.
Qualifications
Minimum Qualifications
Bachelor's degree or equivalent work experience.

5 years of experience managing and negotiatingmultiple contracts, preferably in IT or comparable industry.

Previous experience developing pricing programs forlarge enterprise clients
Other Required Qualifications
Proficient in MS Excel, Word and Outlook

Clear, effective communication skills (verbal andwritten).

Possesses strong problem solving and projectmanagement skills

Possess understanding of contract processes,requirements and practices applicable to the sector supported.

Contract experience or relevant CDW customer-relatedexperience

Capable of mollifying tense situations.

Capable of extracting and analyzing contract data anddetermining best tactics to enhance margins within contracts.
Preferred Qualifications
7 – 10 years of experience managing or negotiatingsimilar contracts, preferably in the IT industry (e.g. Master PurchaseAgreements, Subcontractor Agreements, Teaming Agreements (CTA's and TA's)Referral Agreements, and others)

Working knowledge of the Federal Acquisition Regulations(FAR)

Understanding of Federal Requirements such as TradeAgreements Act, Buy American Act, EPEAT, Energy Star, UNSPC.

Experience with Federal Billing and AccountsReceivable.

Certified by a recognized contract managementassociation.

Proficient in MS Access and other Databases.

Knowledge of CDW Business Systems.

Previous management or supervisory experience

Previous experience managing deliverablesrelated to pricing and/or contract language provisioning to align withpricing programs

Exceptional Organizational Skills

Self Starter

Ability to Travel 20%
Program Manager - Fed Services
* Reston, VA *
20000175
CDW is an equal opportunity/affirmative action employer committed to a diverse and inclusive workplace. All qualified applicants will receive consideration for employment without regards to race, color, religion, sex, sexual orientation, gender identity, national origin, disability status, protected veteran status or any other basis prohibited by law. If you are an individual with a disability and need assistance in applying for a position, please contact us at Helpdesk-Recruiting@cdw.com.