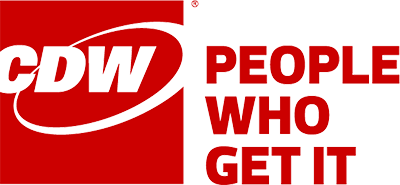 Job Information
CDW

Sr Business Development Strategist - State & Local

in

Philadelphia

,

Pennsylvania
The Business Development Senior Strategist develops and executes upon strategic plans to expand and enhance business opportunities within select agencies or accounts within the assigned business segment—State and Local Public Safety. This individual generates new business through various business development activities including identifying and strategically targeting contracts (BPAs, IDIQs, et al), mentoring inside sales and field sales teams prospecting, networking and building executive-level relationships in Public Safety agencies and their relevant system integration partners. Business Development Strategist acts as a mentor for junior members of the team and serves as escalation point.
Key Areas of Responsibility
Responsible for developing andexecuting sales plan and strategies specific to the Public Safety market

Drive profitability and grow revenue for targetaccounts in partnership with inside and field sales team

Provide in-depth customer technology roadmap andcollaboratively work with sales teams to uncover new sales opportunities

Develop partnerships with Vendor Field SalesRepresentatives and optimize the joint selling opportunities within theterritory

Build market awareness of CDW through participation inlocal/regional industry events, organizations and affiliations

Demonstrate technical acumen andability to create Public Safety market specific solutions

Develops and regularly updatesformal opportunity review, including but notlimited to strategic account plans, capture strategy, win themes, RFPpreparation, gap analysis and strategy to overcome identified obstacles fortarget opportunities.

Develops relationshipswith teaming partners and uses those relationships to strengthen CDW'sbrand with key customers

Works closely withmultiple stakeholders at the customer to influence the final requirements ofthe target opportunity, including executives, program leads, project leads,technical experts and procurement

Works closely withvarious stakeholders throughout the company including inside sales teams, fieldsales, sales management, program management, services team, solutionarchitects, etc.

Identifies potentialbusiness partners (OEM's, Primes, Subcontractors, etc.).

Represents company atexternal business networking opportunities, conferences and events

Attends customeronsite meetings, business reviews, and industry days, for target agenciesand programs

Developspartner-facing business plans to secure advantageous pricing or appointment tocontracts

Identifies trends in customerpurchasing patterns and enacts specific plans to help sales teams capture agreater share of business

Participates in annualplanning sessions

Articulates valueproposition to partners and customers
Qualifications
Education and/or Experience Qualifications
Bachelor's Degree

Minimum 5 years'experience in technical sales role

Minimum 7 years' experienceselling to Public Safety and First Responder clients
Other Required Qualifications
Strong understanding of the PublicSafety market

Proven ability to influence acrossall functions of an organization.

Excellent verbal and writtencommunication skills

Excellent presentation skills

Highly organized with the ability tocoordinate and orchestrate cross-functional teams

Strong analytical and planningskills and creative thinking

Strong problem solving skills withdemonstrated ability to find solutions while working independently.

Must be able to communicateeffectively and in a constructive manner with management, peers and coworkers.

Demonstrated ability to managemultiple priorities/projects, meet deadlines, facilitate change and delegateresponsibility

Travel 50% or more
Preferred Qualification
1 year of experienceworking on large contract pursuits

3+ years managementexperience in technology solutions sales
Sr Business Development Strategist - State & Local
* Philadelphia, PA *
20000195-OTHLOC-38140020331
CDW is an equal opportunity/affirmative action employer committed to a diverse and inclusive workplace. All qualified applicants will receive consideration for employment without regards to race, color, religion, sex, sexual orientation, gender identity, national origin, disability status, protected veteran status or any other basis prohibited by law. If you are an individual with a disability and need assistance in applying for a position, please contact us at Helpdesk-Recruiting@cdw.com.