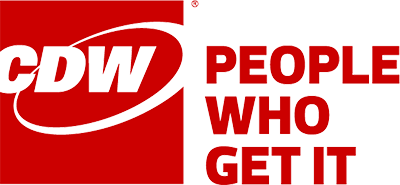 Job Information
CDW

Enterprise Consulting Architect - S&L

in

Philadelphia

,

Pennsylvania
Enterprise Architects are team and project thought leaders at CDWG. Enterprise Architects apply their technology vision and consulting experiences to drive successful strategic planning and completion of customer projects. The Enterprise Architect will generally provide these services to support multiple offices within a larger region.
Key Areas of Responsibility
Customer Engagement
Develop and maintain enterprisearchitecture models, such as performance, application and security.

Develop architecture governancestrategy and controls to ensure consistency between various systems andcomponents.

Designnetwork architectures and configures systems to meet requirements of thecustomer's environment

Provide advice and presentstrategies for stakeholders at different levels within the organization.

Work with stakeholders to helpdefine business requirements for complex systems, focusing onunderstanding and documenting the business processes and data flowsbetween each component.

Work with organization ondefining processes which result in a highly simple, extendable andscalable architecture.

Help drive the development offuture state architecture and the strategic plan for supporting bothtransactional and information systems.

Work with third parties tointegrate systems or components into the customer's environment.

Research and assess emergingtechnologies and recommend technologies that can simplify development,reduce effort, or solve problems.

Determinesand defines services that complement and/or round out proposed hardwareand software engagements; estimates required engineering effort.

Promotes a culture of knowledgesharing and collaboration by organizing knowledge bases, contributingregularly, and encouraging team members to contribute.

Coaches and mentors team members toimprove their technical, consulting, and sales skills.

Conducts technical assessment andexpertise evaluations during the candidate selection process.
CDWG Engagement
Followsup on implemented solutions and identifies new opportunities that complementthe work that was completed.

Advises teammembers and sales prior to customer calls and/or sales strategy sessions.

Collaboratewith Technical Architects to identify and validate emerging Advanced Technologyopportunities within the region, assist Technical Architects in buildingstandard operating procedures and best practices for cross-vendorimplementations (ie. Datacenter Architecture – Storage, Server, and Virtualization,or Collaboration Architecture –UC, Video, and Presence)

Collaborate withPartner resources (Cisco, EMC, Microsoft, etc.) to identify and validateemerging Advanced Technology opportunities within the region. Shares bestpractices and effective territory planning approaches with peers toleverage successful approaches across the team.

Shares bestpractices and tactics for enhancing profitability and closing deals.

Regularly createsforward-thinking thought leadership deliverables (e.g., external monthlyblog posts, internal technical strategy documents); provides insight intoemerging technical trends affecting CDW's portfolio; regularly contributesto major industry publications and/or speaks at national conferences
ProjectEngagement
Planning –participate in kickoff meetings, build solution implementation roadmaps,collaborate with Project Managers, Technical Leads, and Senior Engineersto ensure successful execution of project plans, as required by customers

Design – createand/or evaluate technical designs for customer systems, develop testplans, build proof of concepts and participate in design reviews to ensurealignment with customer's business requirements

Implementation –lead both first-to-market and large-scale advanced technology pilots,along with cross-vendor engagements to help establish CDW as the firstchoice provider of Advanced Technology solutions

Closure – drivepost-project debrief sessions, archive intellectual property and transferknowledge to Sales, Engineers, Managed Services, Technical Architects, andPractice teams

Project Escalation- Provide leadership and support to resolve mission–critical customerissues, both technical and customer satisfaction
The information in this position description is intended toconvey information about the key responsibilities and requirements of theposition. It is not an exhaustive listof the skills, efforts, duties, responsibilities or working conditions associatedwith the opportunity. Responsibilities are subject to change.
Qualifications
Qualifications
Bachelor degree in business, computer science, a related technical degree or 10 years of data center experience

CCIE Certification in Datacenter, Security, or Route/Switch

10 years of experience in working with government organizations
Other Requirements
Stay up to date on products, applications, technical service, market conditions, competitive activities, advertising, and promotional trends through the reading of pertinent literature, seminars, and online training

Experience with developing technology pilots/proof of concepts to demonstrate technical capabilities.

Ability to demonstrate strong knowledge in networking (campus/datacenter)

Ability to demonstrate strong knowledge in datacenter (compute/storage)

Willing to travel (25%)

Strong organizational skills.

Excellent attention to details.

Abilities to work independently and to manage time effectively.

Effective communication skills with an appreciation for the appropriate ways to interact with managers, coworkers, customers and vendors.
Preferred Qualifications
Ability to demonstrate knowledge in unified communications

Ability to demonstrate knowledge in DevOps
Enterprise Consulting Architect - S&L
* Philadelphia, PA *
20000113-OTHLOC-38140020331
CDW is an equal opportunity/affirmative action employer committed to a diverse and inclusive workplace. All qualified applicants will receive consideration for employment without regards to race, color, religion, sex, sexual orientation, gender identity, national origin, disability status, protected veteran status or any other basis prohibited by law. If you are an individual with a disability and need assistance in applying for a position, please contact us at Helpdesk-Recruiting@cdw.com.