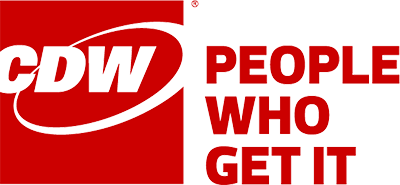 Job Information
CDW

Senior Engineer Integrated App- Managed Services

in

Madison

,

Wisconsin
The Senior Integrated Applications Engineer provides support for the 3rd party and open source application stacks leveraged by CDW Managed Services to support our service catalog and operations. For Managed Services, the core applications involved include VMWare ESXi, Linux, Windows, Kubernetes, Terraform, Ansible, Packer, ScienceLogic, Turbonomic, and BigPanda. This role is a member of the team responsible for the availability, improvements to, and expansion of this toolset.
Key Areas of Responsibility
Work with technology owners and stakeholders to formalize requirements and business needs

Collaborate with peers to determine optimal solution architecture, efficiency, maintainability, and scalability

Translate requirements into application solutions

Develop and execute test plans to ensure service continuity as new solutions are implemented

Develop and maintain applications to CDW standards and quality

Mentor and provide design oversight for non-senior members of the team

Complete projects/tasks on a timely basis, according to commitments made to stakeholders and management

Ensure stakeholders are responded to in a timely and professional manner. Foster open lines of communication with all parties

Ensure service continuity for key applications by responding to issues in accordance with defined resolution standards

Member of on-call rotation to provide 24 X 7 support to critical systems and ensure availability objectives are met
Qualifications
Education and/or Experience Qualifications
Bachelor degree in Computer Science, or equivalent knowledge/experience

5 years of experience in application development and/ or server or network administration

Knowledge and skill level in identified competencies meet minimum requirements for role
Other Required Qualifications
Demonstrated understanding of object-oriented design and programming techniques

Excellence verbal and written communication skills, with the ability to effectively interact with all coworkers and stakeholders, in including senior leadership

Demonstrated resourcefulness in the software development process

Strong written and verbal communication skills with the ability to effectively interact with all stakeholders

Proven ability to maintain and create technical documentation for the enterprise-level customers

Strong analytical skills with the ability to demonstrate solid attention to detail and a penchant for accuracy

History of balancing competing priorities with the ability to adapt to the changing needs of the business while meeting deadlines

Aptitude for learning new technology and quickly putting them into practical use

Ability to work effectively with and support the needs of, project team members and stakeholders

Possess an understanding of the stages of the software development life cycle - Requirements gathering, Design, Development, Testing, and Implementation

Demonstrate solid interpersonal skills and be resourceful in order to participate in the development process

Ability and willingness to travel up to 25% or as needed to other CDW locations or client sites

Ability to understand, remember, and apply oral and/or written instructions or other information. Ability to organize thoughts and ideas into understandable terminology. Ability to multi-task, organize and prioritize.

Ability to apply common sense in performing job. Ability to understand and follow basic instructions and guidelines. Ability to travel as needed.

Managed Services only:

Demonstrated understanding of operating systems and server configuration
Preferred Qualifications
Experience with Infrastructure as Code and Configuration as Code

Experience with Application Platform Monitoring tools (AppDynamics, Dynatrace, New Relic), SciencLogic, Splunk, ELK

Experience with Kubernetes, Packer, AWS ECS/EKS

Experience with Terraform, Ansible, Cloudformation, Azure Arm templates

Experience with IT Service Management applications

Experience with Linux command line (bash), VI, etc.

Experience with version control software (Git)

Some knowledge of Apache HTTP Server and/or Tomcat
Rev:121219
Senior Engineer Integrated App- Managed Services
* Madison, WI *
19002795
CDW is an equal opportunity/affirmative action employer committed to a diverse and inclusive workplace. All qualified applicants will receive consideration for employment without regards to race, color, religion, sex, sexual orientation, gender identity, national origin, disability status, protected veteran status or any other basis prohibited by law. If you are an individual with a disability and need assistance in applying for a position, please contact us at Helpdesk-Recruiting@cdw.com.