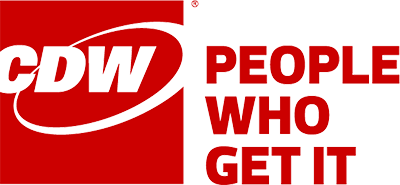 Job Information
CDW

Account Executive - ServiceNow Solutions

in

Los Angeles

,

California
The ServiceNow Solutions Account Executive within the CDW ServiceNow Solutions group works with CDW Field Sellers and is responsible for leveraging their Industry, best-practice and ServiceNow experience to close ServiceNow Professional Services opportunities, as well as working with current ServiceNow customers to grow their use of the platform by making recommendations that lead to additional services and products or licensing.
Key Areas of Responsibility
Sales
Partner with CDW Sellers to assist with lead qualification, prospect calling, and targeted campaigns that require direct phone call contact and/or email.

Initiate contact with customers and/or prospects that have been generated by the CDW Selling Team and identify new ServiceNow opportunities.

Work with customers and prospects to develop an understanding of their needs and translate those needs into solution requirements for the ServiceNow platform that produce successful outcomes

Serve as a subject matter expert to close new ServiceNow opportunities by formulating value propositions that resonate with prospective customers

Conduct onsite or online presentations that showcase services and products of the company to customers and key accounts

Coordinate presales resources for applicable meetings with prospective customers

Work with management and engineers to develop proposals, quotes, and respond to request for proposal (RFP), requests for information (RFI), and rough order of magnitude (ROM) documents.

Effectively communicate features and benefits of solutions and manage customer/prospect expectations.

Determine best response for different opportunity types, including leveraging third-party partners to deliver expected customer outcomes

Manage the complexity of IT Service Management proposals, contracts, and services agreements.

Partner with CDW Sellers to attract new prospects and users to live events to hear value propositions and review the CDW ServiceNow Solutions service offerings

Maintain in-depth product knowledge of the services offered by the CDW ServiceNow Solutions group.

Work with CDW Sellers to assist with negotiation as needed
Sales Reporting
Perform sales procedures through activities and opportunities in ServiceNow and consistently align with defined policies and procedures.

Provide accurate weekly forecasting and activity report

Attend weekly sales meetings and ensure sales opportunities are compliant with company policy

Document internal processes and procedures related to duties and responsibilities.

Follow company expense procedures.

Enter all work as activities and documents into ServiceNow.
Professional Development
Develop in-depth knowledge of the ServiceNow software solution and how it relates to customer's needs.

Develop skills to properly propose additional products and services to help prospects and customer companies achieve their key priorities.

Participate in company sponsored job related activities and training to further develop your sales skills
Minimum Qualifications
Must have minimum 2-years of industry experience with the ServiceNow Platform or similar products and/or best-practice IT processes

Must be able to communicate effectively (written and oral) and in a constructive manner with prospective customers, industry contacts, partners, management, peers and coworkers.

Strong presentation and consulting skills

Demonstrated negotiation skills through the understanding of each party's interests and positions and the development of alternative options for mutual gain

Provide a high level of customer service through prompt delivery on commitments and resolution of customer issues
Preferred Qualifications
Proven experience with consultative selling including qualification of potential customers, uncovering client business needs, and creatively solving problems

Ability to build rapport, establish trust, and proactively collaborate with prospects and customers

Ability to lead and manage to ensure attainment of critical results and sales goals

Ability to balance multiple priorities simultaneously and adapt to the changing needs of the business while meeting deadlines

Demonstrated ability to simplify complex matters for a wide range of audiences

Strong business acumen, understanding of multiple business models of IT services

Applicant should demonstrate solid attention to detail and a penchant for accuracy

Ability to identify and creatively resolve client, project and people issues
Rev 01272020
Account Executive - ServiceNow Solutions
* Los Angeles, CA *
20001502
CDW is an equal opportunity/affirmative action employer committed to a diverse and inclusive workplace. All qualified applicants will receive consideration for employment without regards to race, color, religion, sex, sexual orientation, gender identity, national origin, disability status, protected veteran status or any other basis prohibited by law. If you are an individual with a disability and need assistance in applying for a position, please contact us at Helpdesk-Recruiting@cdw.com.