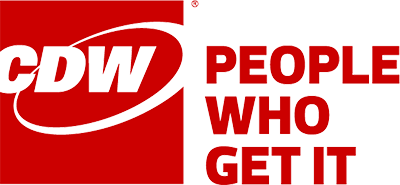 Job Information
CDW

Manager Business Process Transformation

in

Lincolnshire

,

Illinois
The Mgr Business Process leads initiatives that achieve measurable business results. The role will leverage continuous improvement, program delivery innovation and thought leadership to ensure projects and programs are delivered on time, on budget and meet the stated business objectives
CDW is seeking a Business Process Manager in the Business Process Transformation Solutions Practice who acts as an internal advisor providing process design and improvement services to achieve transformation key company goals.
The Manager will collaborate to grow the process transformation practice by promoting key principles and applying methodologies in support of a customer centric process culture. The primary aim of the role is to lead key process transformation, design and improvement efforts from definition through transition to delivery at the enterprise level. The process transformation expert will lead a mix of strategic and tactical assignments of various complexities each with an opportunity to achieve measurable results and gain company exposure. The incumbent will exhibit knowledge and provide coaching/training to colleagues on leading process and quality initiatives, as necessary.
The Manager will report to the Senior Manager of the Business Process Transformation Practice within Technology's Program Delivery and Strategy to support enterprise goals.
Key Areas of Responsibility
Develop and lead key business relationships to conduct current assessments, evaluate pain points and discover opportunities to deliver value to the company

Create solutions and define future state visions and prioritization of opportunity areas that deliver value across people, process, technology, and information.

Provide critical analysis and insight to business owners on variance from plans and assess program opportunities and risks

Independently balance and manage multiple projects, ensuring clear project definitions upfront (e.g., project scope, objectives, work streams, resources, timelines, communication and challenges) on time and budget.

Develop program roadmaps, business cases, project charters, and project plans

Lead large scope improvement programs/projects across multiple business units/departments to drive significant business results

Collaborate with project managers and leaders on processes, tools and best practices to ensure best practices are employed to project work to deliver high impact results

Engage cross-functional teams to implement new methods and ideas to facilitate successful future process improvements

Other Responsibilities

Be a subject matter expert and advisor within the practice, among peers and with key business stakeholders including executive management

Lead workshops to create, develop and optimize business processes by mapping and documenting the current state, optimizing the process and implementing change. Leverage expertise in financial profitability analysis, , six sigma, continuous improvement, change management and other disciplines to define future state including business case, risk plan and target metrics to drive transformation

Coach and train coworkers including peers and business stakeholders in key areas such as quality, productivity service and risk management

Develop project charters, change management and project plans with milestones and deliverables

Coach other project managers and project leaders on processes, tools and best practices to ensure best practices are employed to project work to deliver high impact results

Teach and coach risk-based planning

Define post implementation strategies that emphasize the value of coworker engagement and continuous improvement to control the effectiveness of solutions

Conduct thought leadership research on process, innovation and other quality subjects then apply best practices with colleague coaching/training and initiative execution

Potential to develop and lead key business relationships to discover opportunities and/or practice service offerings to expand process influence

Facilitate resolution to organizational challenges that may arise as the company shifts from a functional to more of a process orientation

Possess a broad understanding of process assurance to support audit activities including the measurement of conformance to standards and implementation of controls

Ability to travel among multiple CDW locations plus occasional out of state locations for audits and other support
Qualifications
Education and/or Experience Qualifications
Bachelor's degree in business or a similar field or demonstrated work experience

7 years of business functional or business consulting experience
Required Qualifications
Strong written and verbal communication skills with the ability to effectively communicate with coworkers of all levels

Demonstrated ability to influence stakeholders for a positive outcome

Ability to manage competing priorities demonstrating adaptability in meeting prioritized deadlines

Demonstrated ability to take a business need and offer a strategic solution with the company's direction in mind

A relationship builder able to team effectively with others and build relationships at all levels of the organization

Strong experience in change management to drive organizational impact

Driver to deliver excellent work product and a consistently high level of service

5 years of leading business process design or improvement projects

3 years of business planning or project management experience

Business Process Engineering and/or Continuous Improvement equivalent background

PMP certification or equivalent Project Management Certifications
Preferred Qualifications
Master's Degree

PMP certification or equivalent Project Management Certifications

Consulting including business development experience in business or technology

Experience with process modeling, workflow automation and statistical analysis software tools

Experience with data and reporting tools (Example – Hyperion, Cognos)
Rev 02032020
Manager Business Process Transformation
* Lincolnshire, IL *
20000418