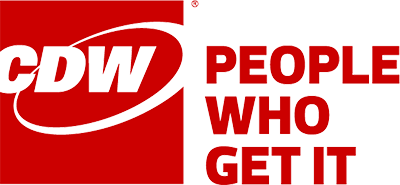 Job Information
CDW

Learning Environment Advisor - Esports

in

Lincolnshire

,

Illinois
The CDW•G Learning Environment Advisor will be responsible for evangelizing key education initiatives around esports solutions to their CDW•G Education sales teams and the customer base they support. This role will collaborate with the partner education teams and CDW•G Education Management to drive initiatives and solutions to coworkers and customers. Working with the leading OEM's in the industry, the role will serve as a critical OEM agnostic voice to customers as they make purchase decisions to transform their learning spaces. The Learning Environment Advisor will be educated on all new technology platforms including; audiovisual, furniture, and esports they will be responsible for delivery ongoing training and support to their teams.
Responsibilities:
Participatein daily customer conference calls with Account Managers and Field Executives

Workin conjunction with Partner Managers to assist and execute strategic plans

Responsiblefor answering presales and post sales technical questions

Educateaccount managers on products and resources to help them become asself-sufficient as possible

Responsiblefor reviewing quotes and orders

Assistpartners with training activities and further relationships with hardwaremanufacturers

Maintain knowledge base of current manufacturers and solutionsproposed, provided, and serviced by CDW-G

Display Technology

Interactive AV Technology

Casting & ControlSystems

Video Conferencing

Furniture

Esports technology

Provide oversight, recommendations, and solutions for customerproposals and RFP's

Provide training and subject matter expertise to stakeholderswithin the organization, and customers via online and in person meetings

Recommendsales tools to assist account managers in providing solutions to theircustomers

Establishing,growing and maintaining partnerships with education institutions and otheralliances to support the organization's goals.

Createfeedback systems to gather input from school leaders and other educators,ensuring that this information is being used to drive solution updates andimprovements.

EnsureCDW•G incorporates client and end-user feedback to continuously improve our offerings,services especially on professional learning experiences.

Capableof validating importance of instructional knowledge in the development of CDW•Gsellers and providing mentoring & assistance in this area to others on theteam

Buildstrong relationship with partner field and inside sales teams

MentorCDW•G sellers on best practice messaging to their customers

RepresentCDW•G by attending and presenting at conferences and events

Outboundcalling to potential and established customers on a daily basis

Abilityto establish and expand relationships with key executives and decision makerswithin each customer and territory

Demonstrateability to close sales and overcome customer objections

Abilityto position CDW's solutions as a strategic advantage to our customers' longterm needs

Developand maintain exceptional consultative relationships with existing customers

MaintainCDW's values and Philosophies of Success
Qualifications
Minimum Qualifications
Bachelor'sdegree required

3years experience in Education IT Sales and/or Marketing with responsibility formonthly & quarterly sales targets

Proficiencywith Microsoft Office: MS Word, Excel, PowerPoint etc.

Basiccomputer skills (e.g., use of mouse, keyboard, e-mail)
Other Required Qualifications
Excellentcommunication and presentation skills

Abilityto communicate effectively with partner, CDW and customer executives.

Demonstratedability to multitask
Preferred Qualifications
Establishedrelationships and 4+ years experience selling in the K12 and/or HigherEducation community

Establishedtrack record of successful quote driven sales attainment

Outstandingphone, platform speaking and presentation ability

Familiarityin directing and maintaining enterprise-level sales proposals and contracts

Strongworking knowledge of the Education market with a focus on esports

Strongknowledge of CDW's position and ability to execute solution focused marketingprograms effectively

Familiaritywith CDW SPS pipeline management, and forecast delivery tools
Learning Environment Advisor - Esports
* Lincolnshire, IL *
20000309-OTHLOC-126100025537
CDW is an equal opportunity/affirmative action employer committed to a diverse and inclusive workplace. All qualified applicants will receive consideration for employment without regards to race, color, religion, sex, sexual orientation, gender identity, national origin, disability status, protected veteran status or any other basis prohibited by law. If you are an individual with a disability and need assistance in applying for a position, please contact us at Helpdesk-Recruiting@cdw.com.