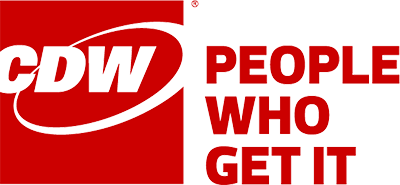 Job Information
CDW

Sr. McAfee Delivery Engineer - Federal DOD

in

Flagstaff

,

Arizona
The Senior McAfee Delivery Engineers at CDWG team with other Engineers on highly visible, technically challenging projects and offerings. This engineer will be responsible for designing, configuring, maintaining, and troubleshooting customer specific Host Based Security Suite (HBSS) and Data Loss Prevention (DLP) environments. The position is Federally focused and the engineer will need to operate within a Department of Defense/Classified environment.
Key Areas of Responsibility
Responsiblefor the administration and operation of information security compliancetools and platforms with a special concentration in Host-Based SecuritySuite (HBSS).

Managethe deployment of the McAfee ePO server(s), as well as experiencemaintaining the OS and SQL instances.

Regularlyinterface with technical and business staff of customers, including theproject sponsor and stakeholders of projects in more complex engagements.

Serveas technical point of contact on customer engagements.

Managetime and expense to meet or exceed expectations defined in the Statementof Work.

Providehigh quality content deliverables using the appropriate document templates.

Ensuresolution is implemented as designed to the customer's satisfaction andapproval.

Educate thecustomer on solution as appropriate throughout the life of the project orservice life.

Responsible fordesign, implementation, and troubleshooting the customer's endpoint/userenvironment.

Expertisedeveloping security-focused content for Splunk, including creation ofcomplex threat detection logic and operational dashboards.

Conduct throughputanalysis, problem solving, and infrastructure planning.

Participate invarious client projects intended to continually improve/upgrade thesecurity posture the client's user environments.

Assist in themanagement of projects using CDWG's project management methodology.

Work withProfessional Services Managers, OEMs, Project Managers and customers tomanage expectations and timelines to ensure expectations and commitmentsare being met.

Educates thecustomer on solution as appropriate throughout the life of the project orservice life.
The information in this position description is intended toconvey information about the key responsibilities and requirements of theposition. It is not an exhaustive listof the skills, efforts, duties, responsibilities or working conditions associatedwith the opportunity. Responsibilitiesare subject to change.
Qualifications
Minimum Qualifications
Bachelordegree or equivalent years of military service

7years of delivering end point security based solutions, specificallyMcAfee

7years of Federal and/or DoD experience

5years of Cyber Security experience (security analytics, SOC experience)

DoD8570 level II IAT Certification

DoD/OPMSecret Clearance (S)

CertifiedMcAfee VirusScan Enterprise and McAfee ePolicy Orchestrator Administrator

CertifiedMcAfee Advanced Threat Defense Administrator

CertifiedMcAfee Data Loss Prevention Administrator
Other Required Qualifications
Experienceusing McAfee Agents, VirusScan Enterprise, Host Intrusion Prevention, DiskEncryption, File and Removable Media Protection, and reading reports inePO.

Deepunderstanding of McAfee Data Loss Prevention (DLP), Host IntrusionPrevention (HIPs), and Viruscan Enterprise (VSE).

Strongexperience with application and change management control for both Windows and Linux based systems.

Knowledgeof tuning and excluding IPS events, as well as having the capability tounderstand current firewall rules and create new rules is expected.

Demonstrateunderstanding and appropriate application of DoD policy and technicalsecurity guidance to information systems. A solid understanding of Windowssystems administration, general operating system security practices.

Experiencewith implementing Defense Information Systems Agency (DISA) SecureTechnical Implementation Guidelines (STIGs) within a Department of Defenseenvironment.

Experiencewith remediating identified Information Assurance Vulnerability Alerts(IAVAs) within DoD systems

Willingto travel (50%)

Strongorganizational skills.

Excellentattention to details.

Abilitiesto work independently and to manage time effectively.

Effectivecommunication skills with an appreciation for the appropriate ways to interactwith managers, coworkers, customers and vendors.
Sr. McAfee Delivery Engineer - Federal DOD
* Flagstaff, AZ *
19002171-OTHLOC-212100025537
CDW is an equal opportunity/affirmative action employer committed to a diverse and inclusive workplace. All qualified applicants will receive consideration for employment without regards to race, color, religion, sex, sexual orientation, gender identity, national origin, disability status, protected veteran status or any other basis prohibited by law. If you are an individual with a disability and need assistance in applying for a position, please contact us at Helpdesk-Recruiting@cdw.com.