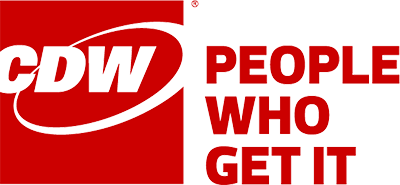 Job Information
CDW

Program Manager – SEO

in

Chicago

,

Illinois
The Program Manager oversees the coordination and administration of all aspects of an ongoing program including planning, organizing, leading and controlling program activities while delivering a superior customer experience.
Key Areas of Responsibility
The Program Manager performs a wide range of duties including some or all of the following:
Serve as the SEO expert by continually researching SEO best practices in the industry and develop action plans for implementation on cdw.com. Understands organic ranking factors beyond Google and into platforms such as YouTube and/or FB to support content strategy.

Monitor changes in Google Search Console and Bing Webmaster tools and develop necessary action plans to optimize organic traffic

Conduct keyword research to inform content strategy and develop SEO recommendations and specifications for select project teams to implement. Continually analyze, discover, and capitalize on SEO opportunities to increase productive search engine traffic to sites.

Use digital analytics tools (Adobe Analytics/Google Analytics) as well as SQL and Excel to extract insights and make informed decisions for our digital marketing campaigns.
Planning the Program
Plan the delivery of the overall program and its activities in alignment with the organization's strategy and priorities

Develop new initiatives to support the strategic direction of the organization

Develop and implement long-term goals and objectives to achieve the successful outcome of the program.

Develop an annual budget and operating plan to support the program.

Develop a program evaluation framework to assess the strengths of the program and to identify areas for improvement.

Develop funding proposals for the program to ensure the continuous delivery of services.

Support development of department goals and plans, while tracking program success and/or suggesting corrective action based on data
Organizing the Program
Ensure that program activities operate within the policies and procedures of the organization.

Ensure that program activities comply with all relevant legislation and professional standards.

Develop forms and records to document program activities.

Oversee the collection and maintenance of records on the clients of the program for statistical purposes according to the confidentiality/privacy policy of the organization.
Leading the Program
Communicate with clients and other stakeholders to gain community support for the program and to solicit input to improve the program.

Liaise with other managers and partners to ensure the effective and efficient program delivery.

Coordinate the delivery of services among different program activities to increase effectiveness and efficiency.
Controlling the Program
Write reports on the program for management and key stakeholders.

Ensure that the program operates within the approved budget.

Monitor and approve all budgeted program expenditures.

Manage all project funds according to established accounting policies and procedures

Ensure that all financial records for the program are up to date.

Identify and evaluate the risks associated with program activities and take appropriate action to control the risks.

Monitor the program activities on a regular basis and recommend changes to enhance the program, as appropriate.
Minimum Education and Experience
Bachelor's degree or equivalent experience

3 years of Sales and/or Marketing experience
Required Qualifications
Demonstrated knowledge of technology product offerings and solutions

Proven record of successful project management and organizational skills

Proficient with Microsoft Office; Excel, Word, Outlook, and PowerPoint

Experience with sales productivity tools

Excellent written and verbal communication skills with the ability to effectively communicate at all levels of the company including Senior Leadership

Demonstrated ability to analyze data and conduct primary research

Experience in developing or utilizing strategic sales campaigns

Proven track record in developing and maintaining strategic relationships

Ability to multitask and be adaptable in a fast-changing environment.
SEO
2-3 years digital marketing with a primary specialization in SEO. Must have working experience with Google Keyword Planner and Google Webmaster Tools to inform SEO and content strategy

Demonstrated ability to develop, execute and optimize SEO strategies, guidelines and functional requirements.

Competent in search engine methodology, recent trends, ranking factors, and implementation of SEO techniques across web sites both desktop and mobile.

Proficient in HTML and Web development, especially in regard to building search-engine-friendly websites.

Demonstrated ability to build and manage day to day relationships with 3rd party vendors and across functions within a large organization
Preferred Qualifications
Knowledge of CDW Sales organization and Sales process
Program Manager – SEO
* Chicago, IL *
20001937
CDW is an equal opportunity/affirmative action employer committed to a diverse and inclusive workplace. All qualified applicants will receive consideration for employment without regards to race, color, religion, sex, sexual orientation, gender identity, national origin, disability status, protected veteran status or any other basis prohibited by law. If you are an individual with a disability and need assistance in applying for a position, please contact us at Helpdesk-Recruiting@cdw.com.