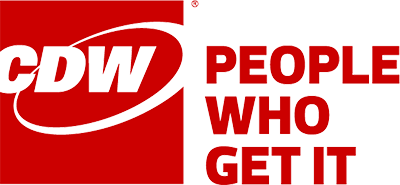 Job Information
CDW

Distinguished Field Solution Architect – Federal DOD

in

Bethesda

,

Maryland
The Cross Domain Distinguished FieldSolution Architect (FSA) role focuses on pre-sales and post-sales solutiondesign/technologies related to CSfC and Cross Domain Access. This role requiresworking on projects related (but not limited) to NSA's Commercial Solutions forClassified Capability Packages, Multiple Independent Levels of Security (MILS)architectures, and virtualization (server/desktop) in support of customerfocused Cross Domain requirements. The position is Federally focused and theengineer will need to operate within a Department of Defense/Classifiedenvironment
The Cross Domain Distinguished FSAdevelops and maintains strategic relationships with Sales Management of theteams they support and is seen as the go-to person for multiple solutions/technologies;is on the forefront of new and emerging solutions and implications for CDWofferings and services.
The Cross Domain Distinguished FSAis responsible for driving a variety of initiatives and projects, coachesand/or mentors others FSAs; and strategically works with sales, partners andcustomers to uncover and increase emerging business opportunities.
The Cross Domain Distinguished FSAis an industry recognized thought leader that has mastered multiple CrossDomain solutions/technologies. Provides insight and expertise on new andemerging solutions to best position CDW's approach, preparation, and deliveryof new and emerging solutions.
Key Areas of Responsibility
Technology Leadership
Responsible for designing, configuring, maintaining,and troubleshooting Cross Domain architectures.

Performs a technical leadership role which includes thedesign, planning, and configuration of projects focused aroundvarious Cross Domain technologies.

Conduct throughput analysis, problem solving, andinfrastructure planning

Design, Installation and configuration of various CSfCcapability packages

Servers as a subject matter expert for CSfC capabilitypackages and architectural components (VPN gateways, Certificate Authorityservers, IPS appliances, etc)

Demonstrates strong knowledge of VPN solutions toinclude Site-to-Site, Multi-site, and client based VPN.

Design network architectures and configures systems tomeet requirements of the customer's environment

Determines and defines services that complement and/orround out proposed hardware and software engagements; estimates requiredengineering effort.

Develops training materials for team members to usewith CDW audiences.

Promotes a culture of knowledge sharing andcollaboration by organizing knowledge bases, contributing regularly, andencouraging team members to contribute.

Coaches and mentors team members to improve theirtechnical, consulting, and sales skills.

Conducts technical assessment and expertise evaluationsduring the candidate selection process.
Sales
Follows up on implemented solutions and identifies newopportunities that complement the work that was completed.

Advises team members and sales prior to customer callsand/or sales strategy sessions.

Assists customer in understanding their equipment maintenancecontracts, upgrade needs, and renewals; analyses the most cost-effectiveapproach for the customer (e.g., renew the contract or purchase newequipment and contract.)

Guides (compares and contrast) customers in theirdecision making within all tiers of CDW technologies (e.g., Cisco vs.McAfee/Juniper) as well as with external competing technologies/solutions(e.g. Dell vs. NetApp/EMC).

Initiates new event ideas; collaborates with Partnersand Sales to design events that can be replicated by other FSAs; securesfunding to support CDW customer events.

Presents technical topics at technology showcaseevents, such as key-notes at national industry or technology conferencesand/or participates on Partner Technical Advisory Boards.

Develops assessments improvements and demos for FSAs touse as sales tools, identifies new ideas for cross-sell opportunities,teaches FSAs in Sales on how to use these tools.

Collaborates with Partners, Inside Solution Architects(ISA), and Account Executives (AE) to drive mapped opportunities; finetunes strategies and approaches to achieve greater sales results.

Operates in a regular cadence with multiple partners toeducate, plan, and execute on joint strategies in collaboration withmultiple stakeholders (ISA, AE, Sales Managers, Field Sales); understandspartner alignment in geography and leads customer opportunity mappingexercises; coordinates on-site partner visits.

Shares best practices and effective territory planningapproaches with peers to leverage successful approaches across the team.

Shares best practices and tactics for enhancingprofitability and closing deals.

Regularly creates forward-thinking thought leadershipdeliverables (e.g., external monthly blog posts, internal technicalstrategy documents); provides insight into emerging technical trendsaffecting CDW's portfolio; regularly contributes to major industrypublications and/or speaks at national conferences
Sales Support
Manages competing priorities and sets expectations withsales and other stakeholders through proactive communication, planning,and potential for return on investment.

Leads the development of Bills of Materials, Statementsof Work, RPFs, RFIs, and proposal content for cross-technology solutionswith high levels of accuracy and quality.

Maintains pre-sales pipeline data, develops plans, andtakes actions to move opportunities to closure.
Qualifications
Qualifications
Bachelor degree in business, computer science, arelated technical degree or equivalent experience

10 years of Federal and/or DoD experience

DoD/OPM Secret Clearance/ Sensitive CompartmentedInformation (TS/SCI)

CCNP Route/Switch certification

VMware Certified Associate (VCA)

VMware Certified Professional – Data CenterVirtualization (VCP5-DCV)

Microsoft Certified Solutions Expert (MCSE)Certification

DoD 8570 level II IAT Certification
OtherRequirements
Stay up to date on products, applications, technicalservice, market conditions, competitive activities, advertising, andpromotional trends through the reading of pertinent literature, seminars,and online training

Experience with implementing Defense InformationSystems Agency (DISA) Secure Technical Implementation Guidelines (STIGs)within a Department of Defense environment.

Experience with remediating identified InformationAssurance Vulnerability Alerts (IAVAs) within DoD systems

DoD 8570 level II IAT Certification

Experience with design and implementation related toCSfC and Cross Domain Solutions

Provide a high level of technical expertise related tothe application of Cross Domain architectures

Experience with PKI certificate based VPN solutions

Familiarity with VMware or Citrix hypervisors for VDI

Willing to travel (50 - 70%)

Strong organizational skills.

Excellent attention to details.

Abilities to work independently and to manage timeeffectively.

Effective communication skills with an appreciation forthe appropriate ways to interact with managers, coworkers, customers andvendors.
PreferredQualifications
Experience with hyperconverged compute/storageplatforms
Distinguished Field Solution Architect – Federal DOD
* Bethesda, MD *
19001598-OTHLOC-256200025537
CDW is an equal opportunity/affirmative action employer committed to a diverse and inclusive workplace. All qualified applicants will receive consideration for employment without regards to race, color, religion, sex, sexual orientation, gender identity, national origin, disability status, protected veteran status or any other basis prohibited by law. If you are an individual with a disability and need assistance in applying for a position, please contact us at Helpdesk-Recruiting@cdw.com.