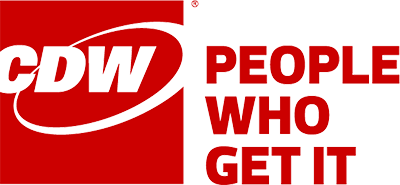 Job Information
CDW

Project Manager - Fed Services

in

Atlanta

,

Georgia
Independently manages projects or acts as Project Manager within a program working under the guidance of the Program Manager. Owns all aspects of a product or service offering for a client, from inception to installation. Integrally involved in interaction with sales, consultants, stakeholders and other members of cross-functional teams. Projects are typically of medium complexity and risk incorporating mainstream, legacy and select emerging technologies. Utilizes existing project management templates and customizes these templates as needed. Manages schedules, forecasts and budgets to ensure goal attainment. The CDW Project Manager acts as project advocate ensuring success for all stakeholders by driving for results, making the tough call, and building strong relationships with project stakeholders.
The information in this position description is intended toconvey information about the key responsibilities and requirements of theposition. It is not an exhaustive listof the skills, efforts, duties, responsibilities or working conditionsassociated with the opportunity.Responsibilities are subject to change.
Key Areas of Responsibility
ProjectManagement
Independently managesprojects adhering to CDW's project management methodology.

Accountable for projectprofitability. Monitors, interprets andcommunicates project budget.

Ensures that time, expensesand invoices are accurately tracked and approved against the project in atimely manner.

Validates initialproject scope and estimates. Manages change order process including determiningthe need for a new Statement of Work versus a Change Order.

Ensures all itemsdefined in CDW Statement of Work are delivered and performs quality assurancethroughout the life cycle of the project.

Identifies andsuccessfully mitigates project risks

Establishes monitors,adjusts and communicates tasks and associated schedule to the projectteam. Remediating when necessary.

Aids in identifyingproper resources and optimizing billable schedules, monitoring and adjustingassignments as necessary.

Identifies, documents,tracks and communicates project issues, aids in bringing to resolution.

Manages equipment,software, licensing and outside services procurement and delivery schedules.

Documents outcomes,lessons learned and shares appropriately with colleagues.
Leadership
Takes accountabilityfor project results. Is fiscallyresponsible to the client, the project and to CDW. Holds project team accountable.

Instills trust with ourclients by building strong relationships with stakeholders.

Leverages businessacumen and political savvy as well as relevant personal and CDW experience tobuild credibility.

Demonstrates ability todiffuse uncomfortable situations with client and/or project team.

Leads teams toconsistently meet project success factors and exceed client expectations.

Inspects delegatedtasks to insure timely and accurate completion.

Stays abreast ofindustry best practices through research, conferences, training seminars andparticipation in professional associations. Shares information across the projectmanagement team.
Communication
Determines theappropriate documentation (communication plans, schedules/timelines, statusreports, quality plan, closure summary, budget, risk plan, etc.) for projects.Manages the quality and delivery of documentation to clients.

Communicates allaspects of projects to the appropriate stakeholders utilizing communicationplan template(s).

Has clear and concise communication.Leads and facilitates both live and virtual meetings. Keeps meetings on track,on topic and summarizes assigns and publishes follow up items in a timelymanner.

Adapts communicationstyle and medium to the audience needs.

Effectively preparesand delivers difficult information.

Can effectively buildconsensus across project team and stakeholders.

Demonstrates effectivelistening skills.
AdditionalResponsibilities:
ManagesStakeholders: Creates and maintainspresence with all project stakeholders acting as a CDW steward forquality. Dedicated to meeting orexceeding stakeholder expectations.Identifies success criteria and ensures that it is met by involving thestakeholders in key decisions.

Negotiation: Recognizesthe need for negotiations, gathers relevant information and seeks advice whenneeded from sales and management before proceeding. Negotiates small changes(cost, scope, effort, schedule solution, resource commitment, etc.) toagreeable result. Effective in negotiating changes to achieve stakeholder satisfactionand project results.

Problem Solving &Decision Making: Works with team members to gather information and determinepossible/probable impacts to the project, document mitigation steps taken introubleshooting and communicate these to the team and customer.
Qualifications
Minimum Qualifications
Bachelor degree inbusiness or computer related field or equivalent experience.

3 years' experience indelivery quality Infrastructure Project Management OR 3 years of CDW Servicesexperience

Two or more years'experience in leading significant projects within a single Advanced Technologysolution area.

Ability to workweekends and/or off hours as necessary to meet clients' needs.

This position mayrequire the ability to travel average of 50%.OtherRequired Qualifications

Participate productively in virtual teamsin order to improve Project Management processes

Demonstrated ability take accountabilityfor projects and their results, be fiscally responsible and lead teams tomeet project success factors.

Working knowledge of one or more formalproject management methodologies proficiency with tools such as MicrosoftProject/Office

Ability to leverage business acumen,political savvy, relevant personal and CDW experience, perseverance andcommunication skills to build credibility.

Excellent written, presentation, andverbal communication skills including demonstrated experience presentingtechnology recommendations from a business perspective.
Project Manager - Fed Services
* Atlanta, GA *
19001117-OTHLOC-36640020331
CDW is an equal opportunity/affirmative action employer committed to a diverse and inclusive workplace. All qualified applicants will receive consideration for employment without regards to race, color, religion, sex, sexual orientation, gender identity, national origin, disability status, protected veteran status or any other basis prohibited by law. If you are an individual with a disability and need assistance in applying for a position, please contact us at Helpdesk-Recruiting@cdw.com.